Storage Upgrade Malaysia
Looking for storage upgrade Malaysia? We, at MyComputer Repair, do storage upgrade services in Kuala Lumpur(KL), Petaling Jaya(PJ), Selangor, Malaysia for laptops, personal computers (PC) and Mac.  If you want to upgrade your computer's storage, send it over to us and we will get it done for you. Contact us now to get a free estimate and we are ready to assist you. For computer repair services Malaysia, just count on us to get your computer repaired satisfactorily and efficiently. We will not disappoint you.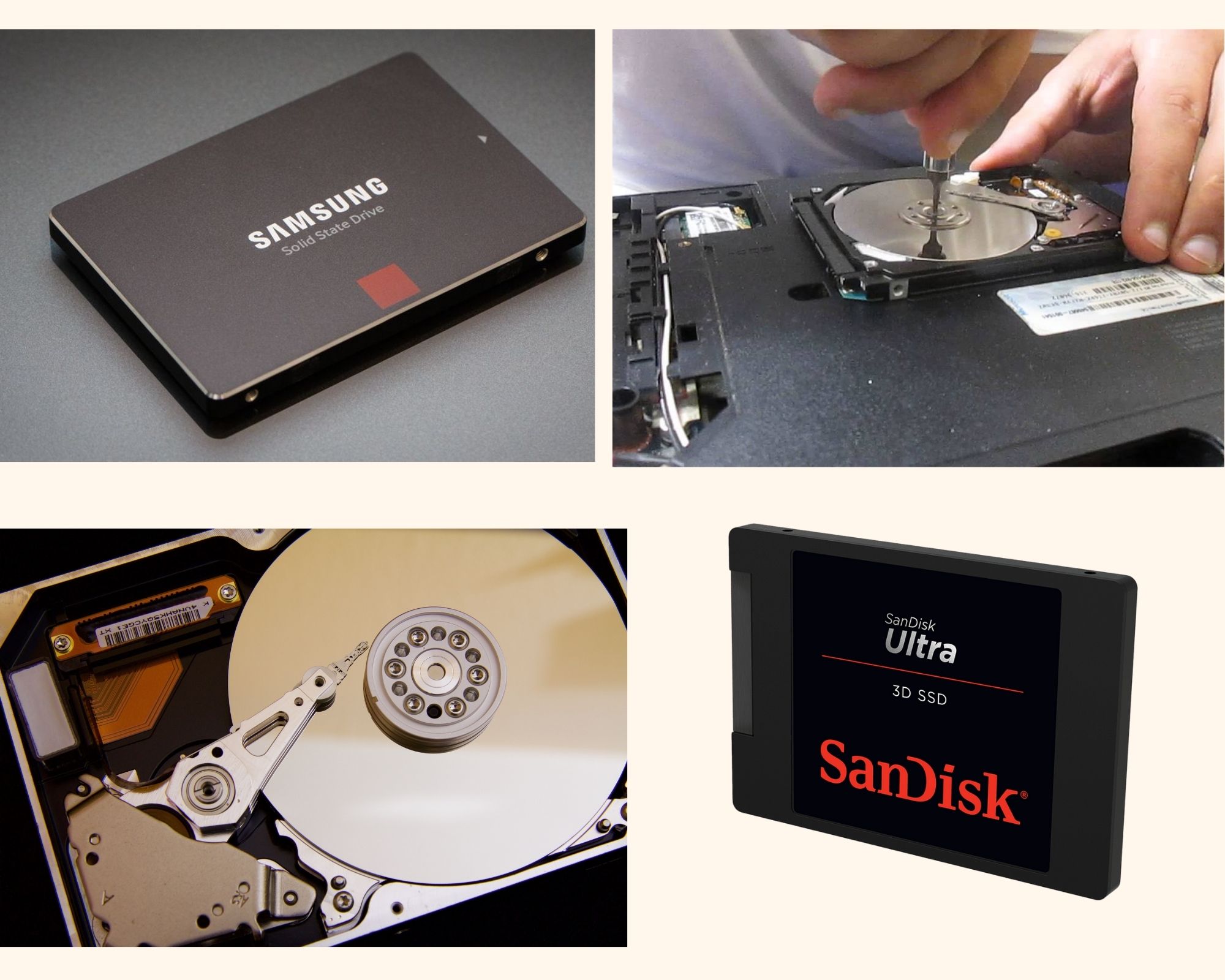 Your computer's hard drive is one of the most important parts of your system, holding all of your computer's data and programs. If you find that your computer is running slower than usual, or you can hear the hard drive running constantly, it may be time to upgrade your storage. The most common way to do this is to replace your current hard drive with a Solid State Drive (SSD).
When it comes to your computer, you can never have too much storage. If you're running out of space on your computer, or if you want to upgrade your computer's components to get faster speeds, upgrading your computer's storage is one of the best ways to do it. An easy way to upgrade your computer's storage is to get a larger hard drive. For example, if you have a 500 GB hard drive in your computer, you can upgrade it to 1 TB, which is a 1,000 GB hard drive.
Computer storage is an essential component of any computer and is used by many applications. Common places where storage is used are the temporary files on your computer (i.e. TEMP or TMP folders) which are used by many applications, and the document files and program files on your computer. However, with the advent of the cloud and the huge amount of data that can be stored on remote servers, many computers don't have enough storage to hold the constantly increasing amount of data on them.
Let's face it: upgrading storage capacity is a lot cheaper than buying a new computer. Upgrading your hard drive to a solid state drive (SSD) will boost the speed and performance of your computer, and ensure that it keeps chugging along for years to come. Most computers fall into one of two categories when it comes to storage upgrades: desktop and laptop. Laptops either have a SATA hard drive or a solid state drive slot; they can't have both at once.
The storage upgrade is a great way to expand the storage of your computer and library it with photos and videos. Often the storage is the last thing replaced on a computer so if you are out of space you might consider upgrading. Whether your computer's hard drive has become slow or you need more space, it's important to replace your old hard drive with a new solid-state drive, or SSD. SSDs are faster than ever and will give your computer a boost.
Anyway, for storage upgrade services, just bring it to us at MyComputer Repair and we will do all the repair hard work for you. Contact us now and we will be happy to assist you. You may also click on the GREEN Whatsapp button on the bottom right of the page to Whatsapp us.
Satisfactory Repair Services
MyComputer Repair is a specialist when it comes to repairing computers because we have successfully repaired many computer, laptop, and phones throughout the years. There is no computer malfunction problems that we can't solve.
Efficient Repair Services
We have solved and repaired many computer problems and returned them to the customers within the promised timeframe. We are proud to say that we are never late in delivering repaired computers, laptops and phones back to the clients.
Affordable Repair Services
Our charges for computer repair services have been affordable and that has kept customers coming back to us for more computer repair services because they know that we are honest and we do not simply charge unjustified exorbitant rates. Our customers are very satisfied and happy with our computer repair charges.
Qualified and Professional Technicians
Our technicians are qualified and well trained to do computer repair jobs. They have gone through rigorous training before they are officially hired by us. Hence, you can be assured that your computers, laptops and electronic devices such as phones that need repair are in good capable hands. We will get your device repaired, don't worry!
Trusted and Honest Technicians
The technicians at MyComputer Repair are honest workers who do repair jobs with dedication and professionalism. Do not worry that your data will be stolen or copied because we have a very stringent hiring process and a very tight CCTV security camera area where the technicians operate. Furthermore, these technicians have a very good track record and they have been with us for years since the company was established.
Good Track Record
MyComputer Repair is an established computer repair company with good track record throughout the 5 years in Kuala Lumpur and Petaling Jaya. We have served many customers with dedication, responsibility and professionalism. Many customers in the Klang Valley have also become our repeat customers and they have come back to us with their faulty computers for us to repair. With our good track record, you can be confident that we can repair your computers.
FAQ
Frequently Asked Questions(FAQ)
How do I request for a technician?
You can call or Whatsapp us to request for a quote. Alternatively, you can also fill up our contact form on the website. Fill up your name, email, contact number and state your laptop, computer or phone problem. Then we will give you a quote. You can then decide whether to hire our service.
What kinds of repair services do you do?
We do a wide range of computer repair services ranging from laptop and desktop computer repair services to Apple Macbook repair and even phone repair services as well. We fix hardware problems, software problems, remove viruses and malware, do data recovery, do hardware and software installation services, do computer performance upgrade services, fix networking issues and lots more. Just send your devices to us and we can fix them!
How long will you take to fix my computer?
The duration to fix the computer depends on the severity of the problem and we need to assess and diagnose the problem of your device before we can advise how long it will take for us to repair it. It also depends on the number of devices in hand that we have to repair for other clients, hence we can only advise you the timeframe for certain after you have contacted us via call or WhatsApp and after we have assessed the problem of your device.