iPad Repair Malaysia
iPad repair Malaysia you can trust. We, at MyComputer Repair, do iPad repair services. We offer a wide range of iPad repair services in Kuala Lumpur(KL), Petaling Jaya(PJ), Selangor. Basically, we repair all Apple iPad models back to its original functioning condition. If your iPad is not functioning or faulty in Kuala Lumpur or Selangor, just bring it to us and we will repair it for you, no worries! We are the Apple iPad repair experts. Let us deal with the iPad repair problems for you!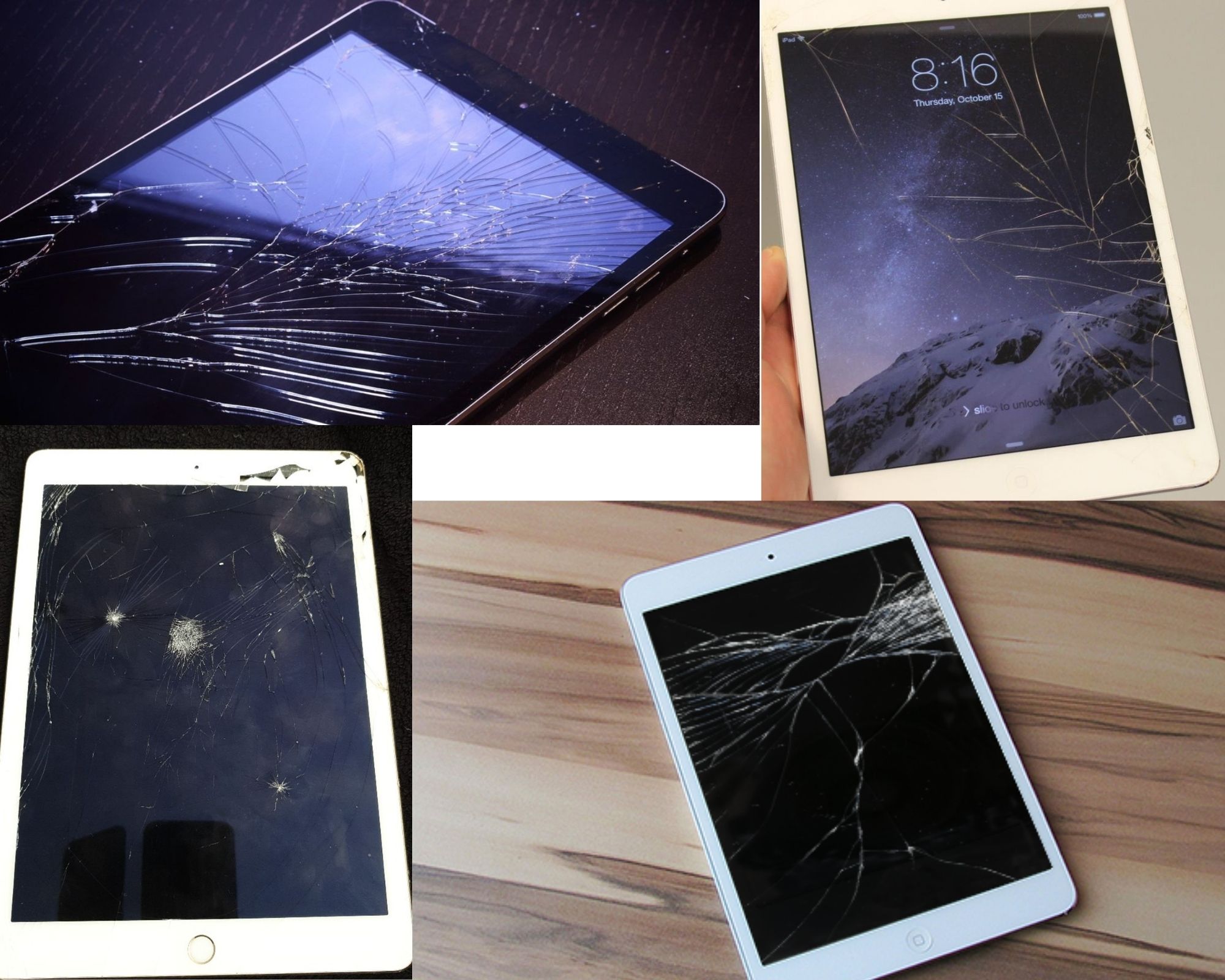 Professional iPad Repair In Malaysia
MyComputerRepair.com.my has been repairing faulty Apple iPads since 2016. We offer both in-store and on-site repairs, and we'll even pick up your iPad if you live in the Kuala Lumpur and Selangor area. We can help with any iPad related issue, no matter how big or small, and we promise to always be honest with our customers. We're confident that you'll find our pricing to be very attractive, since it means no high-pressure sales tactics. The only thing you want from a iPad repair company is that it gets your iPad up and running quickly so you can get back to work and entertainment, and we can guarantee that.
List of iPad Repair Work We Do
Broken Screen Repair

Battery Replacement

Liquid Damage Repair

Charging Port Repair and Replacement

Faulty Microphone Repair

Earphone Speaker Repair

Signal and Network Repair

Device Unlocking Service 

Software Issues Repair

Free Diagnostics
The price or charge of iPad repair varies based on a few factors such as the type of repair, the complexity of the repair, the requests and requirements by the customers and other factors. To get an accurate quote, please contact us via Whatsapp or call us for more details. We need to assess the details of the problem before the accurate charge can be given.
Apple iPad Models We Take In To Repair
We repair all Apple iPad models back to its original condition. We repair all of the following models:
iPad Pro 12.9-inch (4th generation)
iPad Pro 12.9-inch (3rd generation)
iPad Pro 11-inch (2nd generation)
iPad Pro 11-inch (1st generation)
iPad Air (4th generation)
iPad Pro 12.9-inch (1st and 2nd generation)
iPad Pro 10.5-inch
iPad Pro 9.7-inch
iPad Air (3rd generation)
iPad Air 2
iPad (8th generation)
iPad (7th generation)
iPad (6th generation)
iPad (5th generation)
iPad mini (5th generation)
iPad mini 4
iPad (4th generation)
Just bring your Apple iPad to us and we will fix it for you. Contact us by clicking on the GREEN WhatsApp button or the blue button below for a free quote and we will be happy to assist you.
Satisfactory Repair Services
MyComputer Repair is a specialist when it comes to repairing computers because we have successfully repaired many computer, laptop, and phones throughout the years. There is no computer malfunction problems that we can't solve.
Efficient Repair Services
We have solved and repaired many computer problems and returned them to the customers within the promised timeframe. We are proud to say that we are never late in delivering repaired computers, laptops and phones back to the clients.
Affordable Repair Services
Our charges for computer repair services have been affordable and that has kept customers coming back to us for more computer repair services because they know that we are honest and we do not simply charge unjustified exorbitant rates. Our customers are very satisfied and happy with our computer repair charges.
Qualified and Professional Technicians
Our technicians are qualified and well trained to do computer repair jobs. They have gone through rigorous training before they are officially hired by us. Hence, you can be assured that your computers, laptops and electronic devices such as phones that need repair are in good capable hands. We will get your device repaired, don't worry!
Trusted and Honest Technicians
The technicians at MyComputer Repair are honest workers who do repair jobs with dedication and professionalism. Do not worry that your data will be stolen or copied because we have a very stringent hiring process and a very tight CCTV security camera area where the technicians operate. Furthermore, these technicians have a very good track record and they have been with us for years since the company was established.
Good Track Record
MyComputer Repair is an established computer repair company with good track record throughout the 5 years in Kuala Lumpur and Petaling Jaya. We have served many customers with dedication, responsibility and professionalism. Many customers in the Klang Valley have also become our repeat customers and they have come back to us with their faulty computers for us to repair. With our good track record, you can be confident that we can repair your computers.
FAQ
Frequently Asked Questions(FAQ)
How do I request for a technician?
You can call or Whatsapp us to request for a quote. Alternatively, you can also fill up our contact form on the website. Fill up your name, email, contact number and state your laptop, computer, phone or iPad problem. Then we will give you a quote. You can then decide whether to hire our service.
What kinds of iPad repair services do you do?
We do a wide range of iPad repair services ranging from broken screen repair services to battery replacement and even liquid damage repair services as well. We fix hardware problems, software problems, repair faulty charging ports, faulty microphone and earphone speakers, fix signal and networking issues and lots more. Just send your Apple iPads to us and we can fix them!
How long will you take to fix my iPad?
The duration to fix the iPad depends on the severity of the problem and we need to assess and diagnose the problem of your device before we can advise how long it will take for us to repair it. It also depends on the number of devices on hand that we have to repair for other clients, hence we can only advise you the timeframe for certain after you have contacted us via call or WhatsApp and after we have assessed the problem of your device.