Motherboard Repair Malaysia
Looking for motherboard repair Malaysia? We, at MyComputer Repair, do motherboard repair services for crashed and faulty laptops and personal computers (PC).  Motherboards are the most complex of all computer components, and the most important for the operation of the entire machine. It is for this reason that it is particularly important to ensure that any damage to a motherboard is repaired in a timely manner. If your motherboard is not functioning or your computer is faulty, just bring it to us and we will repair it for you, no worries! We are the computer repair experts. Let us deal with the computer repair problems for you! For computer repair Malaysia, just count on us to get your computer repaired satisfactorily and efficiently.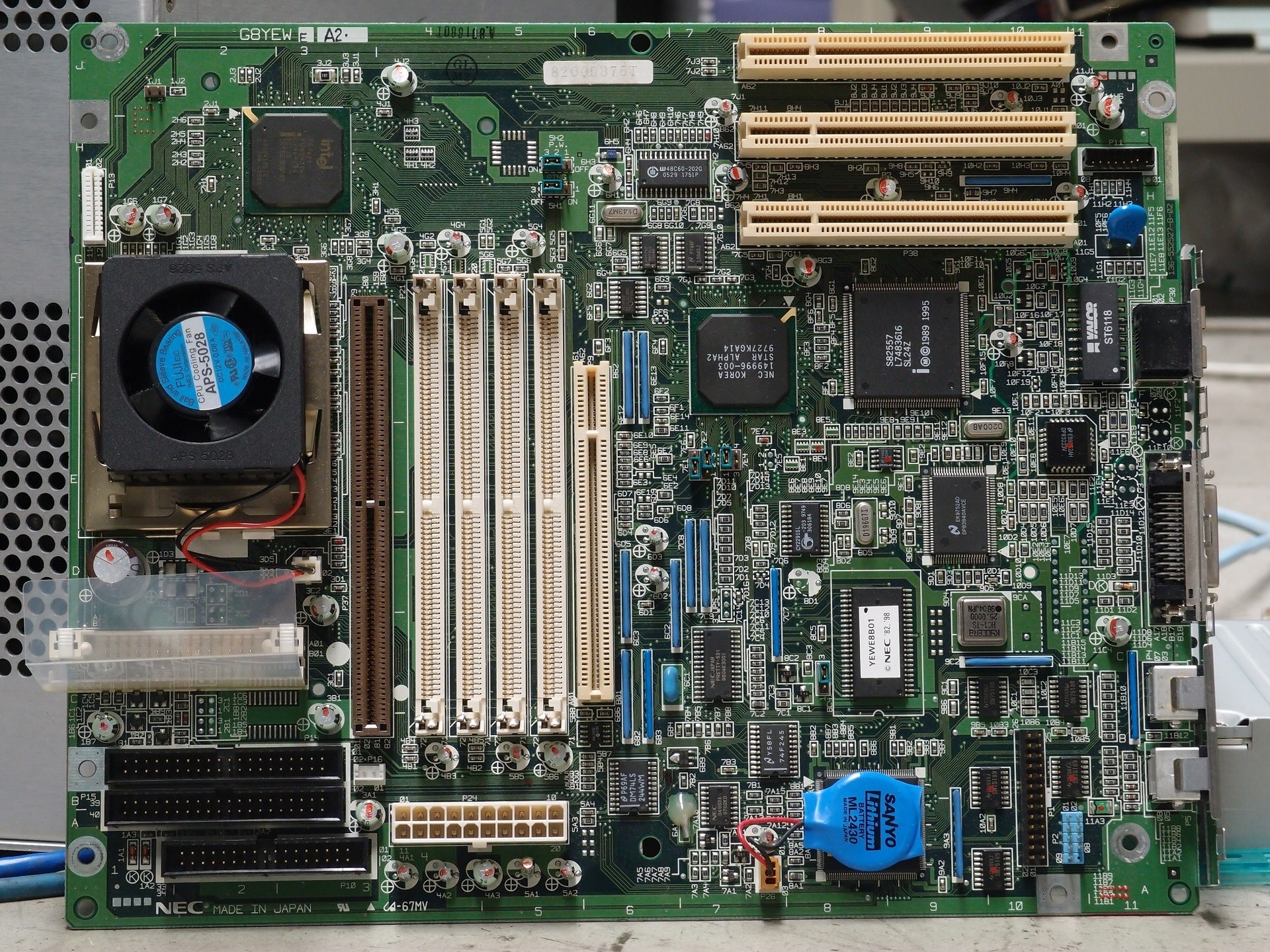 A motherboard is the main board in a computer. It is the most important piece of hardware in your computer. A motherboard is essential for your computer to function properly. The motherboard is what holds all the other pieces of hardware together. Some of the parts of the motherboard are the CPU, the RAM, the Hard Disk, the Graphics Card, and the power supply. Without a motherboard, your computer would not be able to function.
A motherboard is the base of operations for the brains of the computer. The motherboard is the most important part of any computing equipment. It is not just the CPU that makes a computer perform, it is the motherboard that enables the CPU to run. Without it, a computer is just an expensive paperweight or worse an expensive dust collector.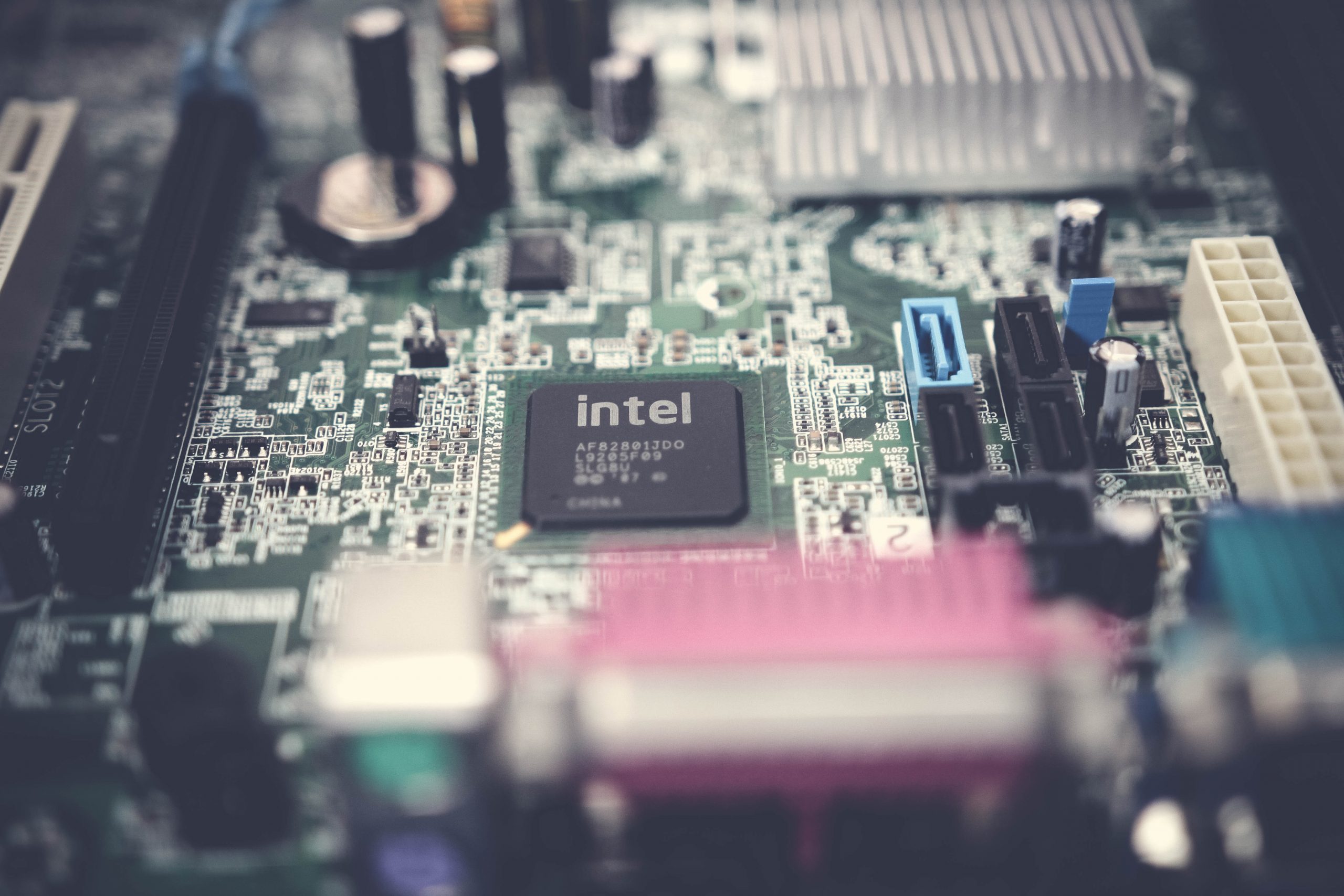 What Does a Motherboard Do?
A motherboard is the main printed circuit board of a computer, onto which the central processing unit (CPU), memory (RAM), and other components are attached. It is also sometimes called the main board, system board, or, on Apple computers, the logic board. The motherboard is sometimes alternatively known as the system board, and incorrectly as the main board or the computer board. The motherboard is an integral part of a personal computer, and nearly all components on the board are essential to the proper functioning of the computer. (The term is also used in some other computerized devices such as embedded systems and video game consoles.)
A motherboard is the main component of a computer, although it is often confused with other components such as the CPU, RAM, and hard drive. However, the motherboard is the interface between the CPU and RAM, which is to say that the CPU and RAM communicate with the motherboard, and the motherboard then relays information to the hard drive/hard disk. The motherboard also handles the boot-up process: it receives the power from the power supply and processes the BIOS code, which will then load the operating system.
A motherboard is one of the most important parts of a computer, and it is responsible for the connection between all the parts of the computer, including the CPU, memory, storage and ports. It is sometimes referred to as the mainboard, baseboard, or system board, or by the abbreviation "mobo". To be able to function, a motherboard needs to be plugged into a power source, a CPU, memory modules, and storage devices. These 4 components are usually already included in a computer. Motherboards are the exposed circuit boards that you see inside a computer case.  They are responsible for connecting the hardware components inside a computer, and if a part is damaged or needs to be upgraded, they can be replaced.
Signs Of a Malfunctioning Motherboard
A motherboard is one of the most important components of a computer, as it is the hub that connects all the components of a computer together and allows them to communicate with each other. As such, it is crucial that a motherboard works properly for the computer to work properly, and if it does not, the whole computer may not work at all. Common signs of a malfunctioning motherboard include a computer that shuts down randomly or boots up without loading the operating system at all, or a computer that fails a routine diagnostic test.
Common symptoms of motherboard issues are similar to CPU problems: The system does not display anything; an error code appears; one or more beeps occur; the system locks; the computer freezes; PC randomly restarting; slowdown in performance; the system reboots; hardwares not recognized; a Windows BSOD (blue screen of death) appears; or one or more of the ports, expansion slots, or memory modules fails.
Computer fans are easily clogged or just stop spinning. The motherboard may also lose the ability to send or receive information to and from the outside world. This typically happens with the network card, sound card, and video card. However, it could also be with any of the components inside the system.
If your motherboard shows any of such failing signs, bring it over us to us so that we can check it for you and we will fix the computer for you. Don't worry, let us do the fixing while you sit and relax!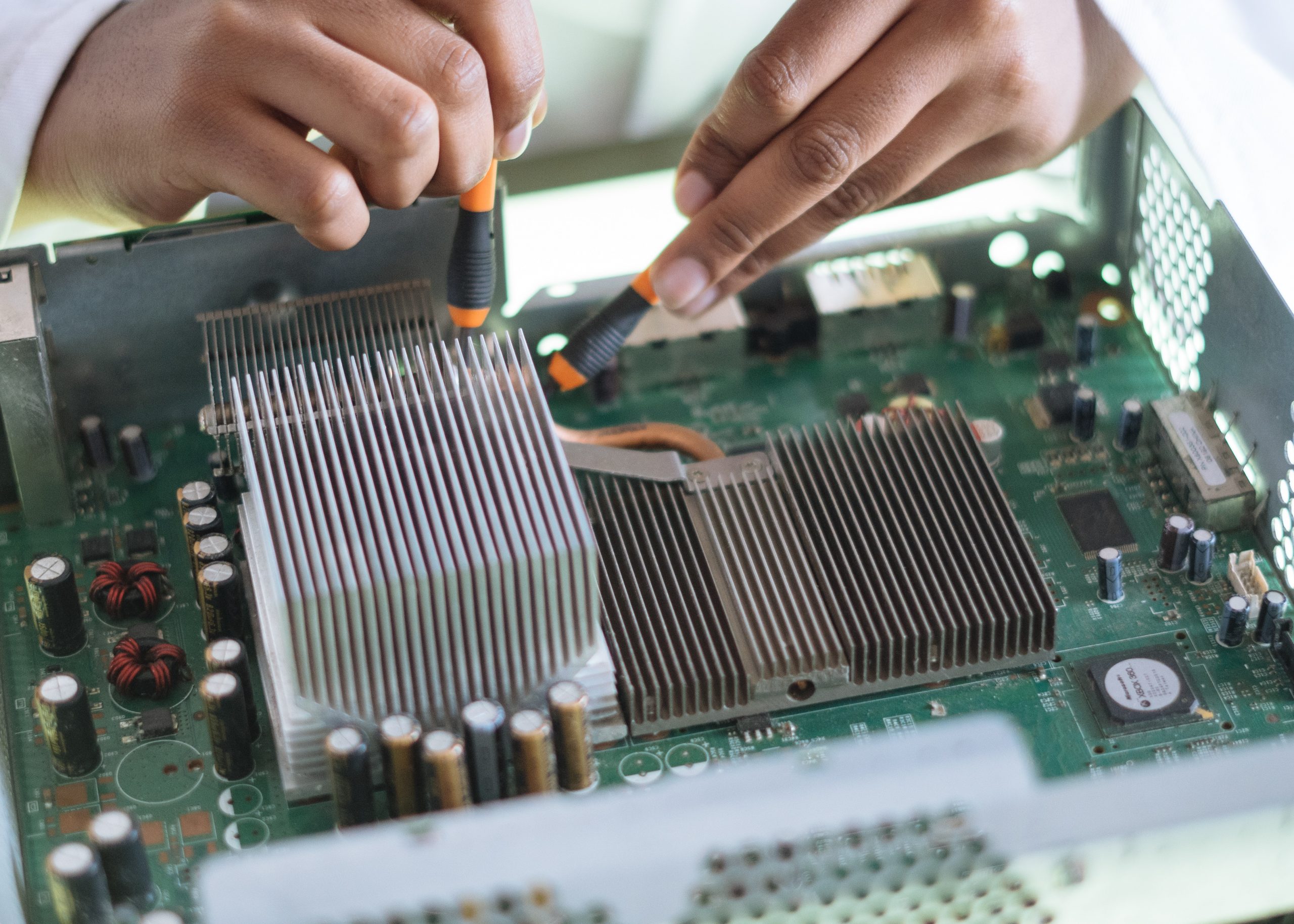 Common Motherboard Problems?
Not Enough Power
Yes, listing "check the power" as the first step in any guide is a bit cliché, but it's an absolute must here as motherboards have not just one power connection but two. There's a main 20-to-24-pin connector and a second four- or eight-pin connector hidden away by the processor socket. Many people forget the second connector — we've done it before in our early PC building days, so you should check to make sure that both are plugged incorrectly. Unplug and plug them back in if you're unsure how well fitted they are.
Make sure both plugs are fully seated and properly matched with the correct power supply cords. This will solve many issues, particularly those that crop up when installing a new motherboard for the first time. You should also consider running hardware and utility diagnostics if it is possible to do so on your PC.
Improperly Installed Components
Components can cause a motherboard to malfunction if they're not properly installed. In some cases, your computer may not even get through POST (a self-testing mechanism employed by PCs during boot-up) or even turn on. Potential culprits include the processor, video card, and RAM.
Improper seating of the video card and RAM are the most likely sources of your problems, because issues in those areas are easy to overlook. Examine the video card, and make sure that it's evenly seated across the width of the PCI-Express slot. Then, give it a firm downward push, just to be sure.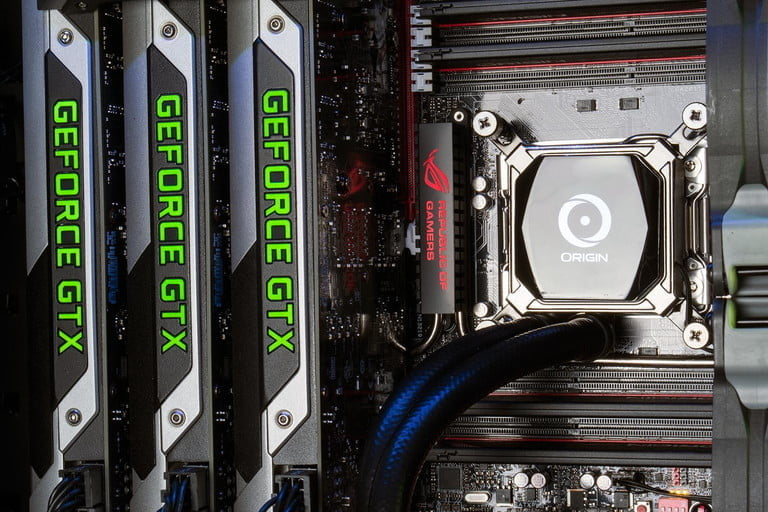 The RAM slot has two plastic wings that should snap over the sides of each stick of memory. These should be standing upright 90 degrees from the motherboard's surface and securely inserted around the tabs found on each side of your RAM sticks. If one or both wings are slightly askew, the RAM isn't properly installed.
Properly installing a processor is much more difficult but worth checking if you're really stumped. The pins and the slot on the processor and motherboard must be properly lined up. Once inserted, the processor should sit flat on the socket's surface. The processor's heatsink should also attach firmly. If you are unsure, the best thing to do is to bring it to the experts like MyComputer Repair to repair it for you. Let us help you and do all the computer repair work for you. Contact us at +6019-3599420 today and we are ready to help you.
A Short Circuit
Motherboards are filled with capacitors and soldered connections that route data and power from one part of the board to another. As you may have noticed, the motherboard is held aloft from the PC case by a series of screw-in "standoffs" that are about a quarter-inch thick. These exist because the motherboard can short if it makes contact with other metallic components — causing the capacitors to blow out, bulge, and even leak fluid — which makes performing a physical inspection of components crucial to diagnosing issues. However, unless you are extremely confident with your skills with a soldering gun, replacing your capacitors is best left to professionals.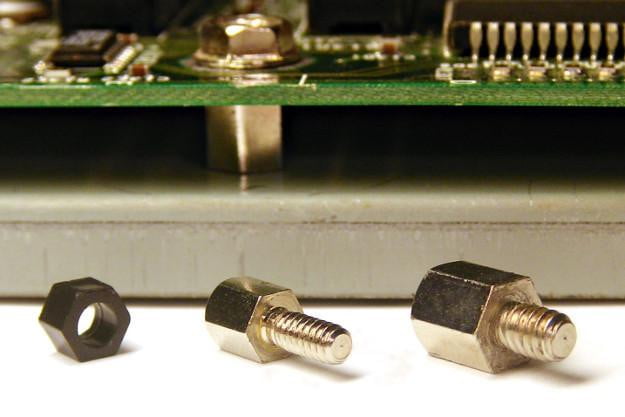 A motherboard experiencing a short may not get through POST, may complete POST but then behave erratically, or may boot but then crash at random. A failure to pass the POST process is the most frequent symptom, but other situations can occur even if only occasional contact is made between the motherboard and the case.
Examine how your motherboard is installed. Check that you used the standoffs that keep the motherboard from contacting the case and ensure that any unsupported portions of the motherboard haven't bent toward the case's interior. Also, check that all internal wires are properly shielded with a rubber or plastic exterior. We do not recommend you to fix short circuit of the motherboard on your own. It's a tricky process and situation. Bring your motherboard and computer to us, MyComputer Repair and we will fix it for you. Contact us now for a free quote now and let us help you!
No Case Power Button Connection
The power button on a computer's case connects to the motherboard through a small, thin two-pin wire. Without this important but easy-to-miss connection, your computer won't start. That's because the motherboard never receives the command to do so if you press the power button when the wire isn't connected to the proper pins on your motherboard. Hard to believe that a bent or misaligned pin could cause you so much grief, but with a steady hand and steely resolve, this issue can be remedied. Note that attempting to straighten pins can easily cause them to break and require you to replace components like your CPU, so think long and hard before trying it yourself.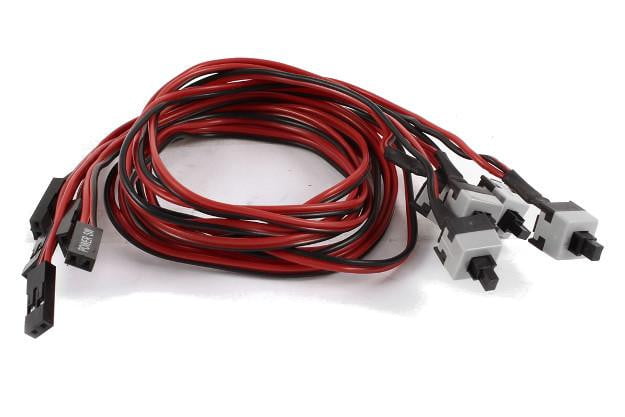 Connecting the power button can be difficult. Unlike so many other motherboard connectors, which are designed to make improper installation impossible, the power button connector usually is labeled only with small symbols like Pwr+ and Pwr-. Matters are made worse by the fact that the front power button's connection is part of a cluster of connections, so accidentally connecting power to pins that control the reset button or hard drive light are easy mistakes to make.
To solve this issue, you'll need the manual to confirm where the power button connector goes, and you (might) need a magnifying glass to properly align the connection with the pins. The best thing to do is to send the faulty motherboard to us, MyComputer Repair and we will fix it for you. Save you all the headache! Let us do all the hard work for you!
UEFI/BIOS Hardware Incompatibility
The Unified Extensible Firmware Interface (UEFI) and Basic Input/Output System (BIOS) connect your PC's firmware to its operating system. They help remind your computer what it is and what it's supposed to do when first turned on, and that includes spotting any hardware errors.
Motherboards ship from the factory with a BIOS or UEFI that can handle contemporary hardware, but they're not guaranteed to work with any hardware that gets released after they ship. Just because a processor is new doesn't mean that it will be compatible. You will likely have to update to a BIOS or UEFI for it to function.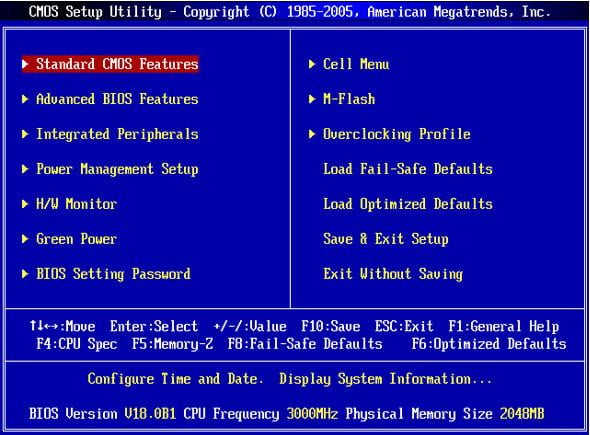 If this happens, your computer might refuse to boot your operating system after POSTing, or it might not POST at all. At this stage, bring your faulty computer to us and we will repair it for you. Contact us and we will be happy to assist you.
Motherboard Repair Prices
The motherboard repair prices vary based on the device such as whether it's a personal computer, notebook or a Mac. It also depends on whether the motherboard is repaired onsite, in-home (at the client's place) or at our headquarters office. Besides that, the price is also determined by other factors such as the severity and complexity of the motherboard problem, education background and seniority of the technician involved in the repair job. We need to assess the condition of the motherboard before we can quote you the price of the repair work. It is best that you contact us, give a description of your computer problem, then we will give you an estimate quote of the price but you need to send the faulty computer in to us before we can have an accurate assessment and give you an accurate quote. Don't worry, often times, the quote on the phone is quite an accurate estimation if no additional major problem is detected when the computer is sent in or when we visit the site.
Satisfactory Repair Services
MyComputer Repair is a specialist when it comes to repairing computers because we have successfully repaired many computer, laptop, and phones throughout the years. There is no computer malfunction problems that we can't solve.
Efficient Repair Services
We have solved and repaired many computer problems and returned them to the customers within the promised timeframe. We are proud to say that we are never late in delivering repaired computers, laptops and phones back to the clients.
Affordable Repair Services
Our charges for computer repair services have been affordable and that has kept customers coming back to us for more computer repair services because they know that we are honest and we do not simply charge unjustified exorbitant rates. Our customers are very satisfied and happy with our computer repair charges.
Qualified and Professional Technicians
Our technicians are qualified and well trained to do computer repair jobs. They have gone through rigorous training before they are officially hired by us. Hence, you can be assured that your computers, laptops and electronic devices such as phones that need repair are in good capable hands. We will get your device repaired, don't worry!
Trusted and Honest Technicians
The technicians at MyComputer Repair are honest workers who do repair jobs with dedication and professionalism. Do not worry that your data will be stolen or copied because we have a very stringent hiring process and a very tight CCTV security camera area where the technicians operate. Furthermore, these technicians have a very good track record and they have been with us for years since the company was established.
Good Track Record
MyComputer Repair is an established computer repair company with good track record throughout the 5 years in Kuala Lumpur and Petaling Jaya. We have served many customers with dedication, responsibility and professionalism. Many customers in the Klang Valley have also become our repeat customers and they have come back to us with their faulty computers for us to repair. With our good track record, you can be confident that we can repair your computers.
FAQ
Frequently Asked Questions(FAQ)
How do I request for a technician?
You can call or Whatsapp us at +60193599420 to request for a quote. Alternatively, you can also fill up our contact form on the website. Fill up your name, email, contact number and state your laptop, computer or phone problem. Then we will give you a quote. You can then decide whether to hire our service.
What kinds of repair services do you do?
We do a wide range of computer repair services ranging from laptop and desktop computer repair services to Apple Macbook repair and even phone repair services as well. We fix hardware problems, software problems, remove viruses and malware, do data recovery, do hardware and software installation services, do computer performance upgrade services, fix networking issues and lots more. Just send your devices to us and we can fix them!
How long will you take to fix my computer?
The duration to fix the computer depends on the severity of the problem and we need to assess and diagnose the problem of your device before we can advise how long it will take for us to repair it. It also depends on the number of devices in hand that we have to repair for other clients, hence we can only advise you the timeframe for certain after you have contacted us via call or WhatsApp and after we have assessed the problem of your device.